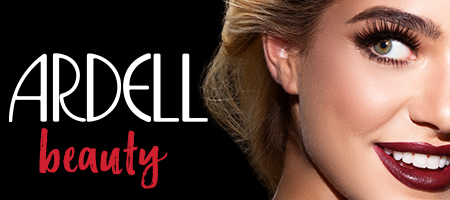 Ardell is het meest verkochte wimpermerk ter wereld en staat bekend om haar veelzijdige assortiment kunstwimpers. Daarnaast heeft het merk een make-up collectie van hoogwaardige kwaliteit geïntroduceerd: Ardell Beauty.
Met deze make-up producten kan op een subtiele of artistieke manier glamour worden toegevoegd aan de dagelijkse make-up look of aan een "over de top" party look. Het assortiment van Ardell Beauty bevat make-up producten voor ogen, gezicht en lippen.
Ardell`s Professional Make-up Artist team heeft een compleet pakket aan schoonheidsproducten ontwikkeld dat er voor zorgt dat altijd de volmaakte look kan worden gecreëerd. De make-up van Ardell Beauty maakt van verleiden een kunst!
A BOLD NEW WORLD of glamour, artistry and secution!
meer lezen
Toon 15 Producten per pagina